–UPDATE 6/3/14–
Here's some new content for the Director's Cut:  Note that I'm only sharing what I found, this is not from me…this content will be updated constantly whenever I find new pics, gifs, and videos 😉 so check back often for new content! UPDATE AGAIN: had to delete some pics with watermark of intoyou0508 to protect this individual from trouble, sorry guys. Again, you will see most pics here not tag or credit because I don't want them to get in trouble if anything…these are NOT mine, I only collect them from different source:
**********———————–************************————————***********
\
You don't want to miss this video if you are 2Hyun shippers, lol…this video have KSH confession on screen saying "Ji Hyun noona saranghanda" TWICE…and plenty of really great BTS moments! 🙂
here's the direct link: http://www.tudou.com/programs/view/l-6mF3DLdTA
Here's the script reading end scene where KSH said something that made JJH had this incredulous face and laughed at him, lol what funny thing did you say now KSH?: http://i.instagram.com/p/n5mm0tyJW9/
Here's a quick almost 6 minutes compliation of JJH & KSH great BTS scenes: http://www.tudou.com/v/cYCGDVWQE8M/&resourceId=0_04_05_99/v.swf
Here's a clip on flipping the fish: http://i.instagram.com/p/nyPPmfR5ox/
This is a cute 2 minutes or so clip of sick DMJ: http://youtu.be/mKh-pcc2cbM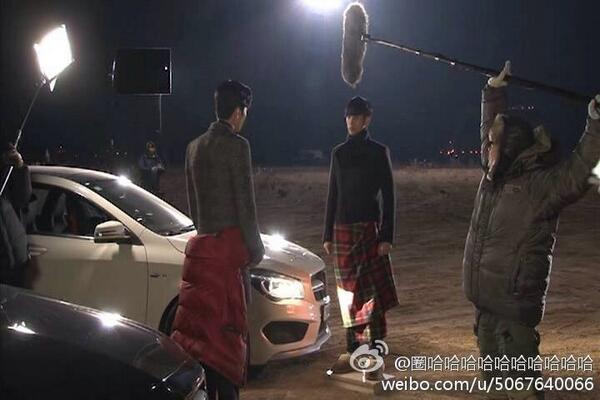 http://www.youtube.com/watch?v=yNa6l_Aqhao
Here's an EXTREMELY CUTE couch kiss video! OMO, I can't wait to get the DVD!: http://i.instagram.com/p/niECVZw274/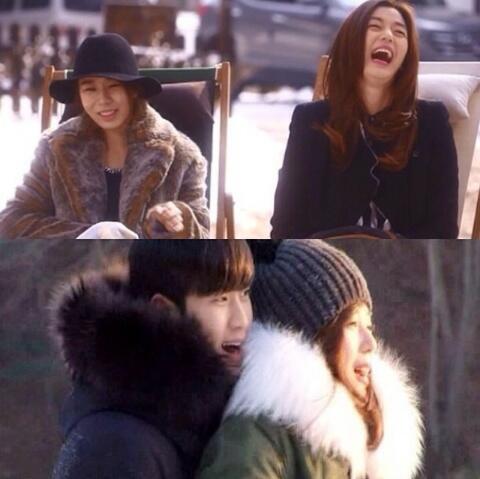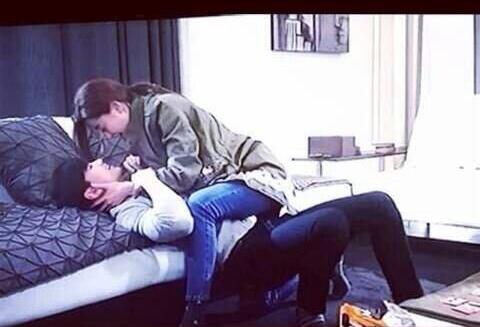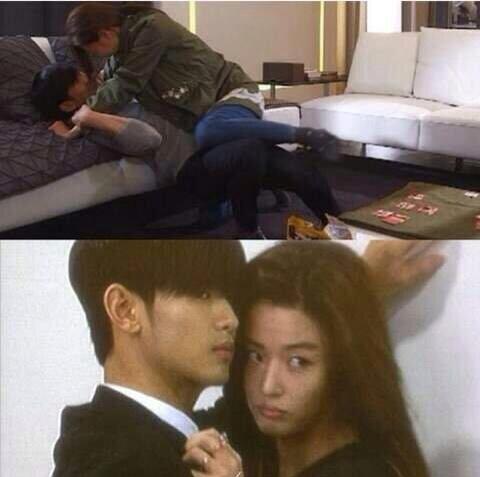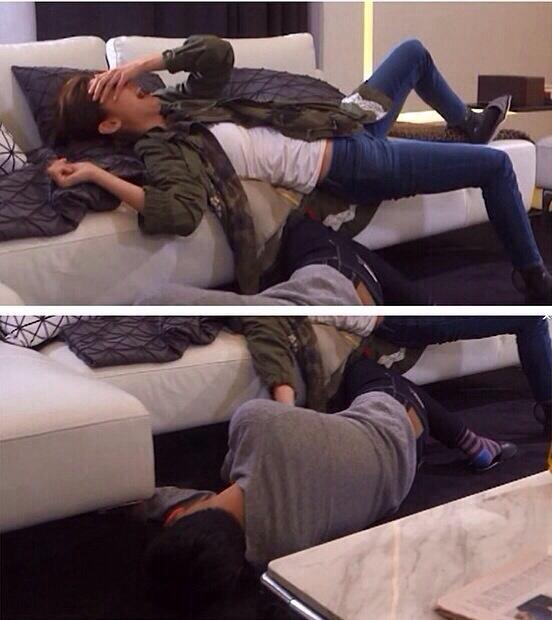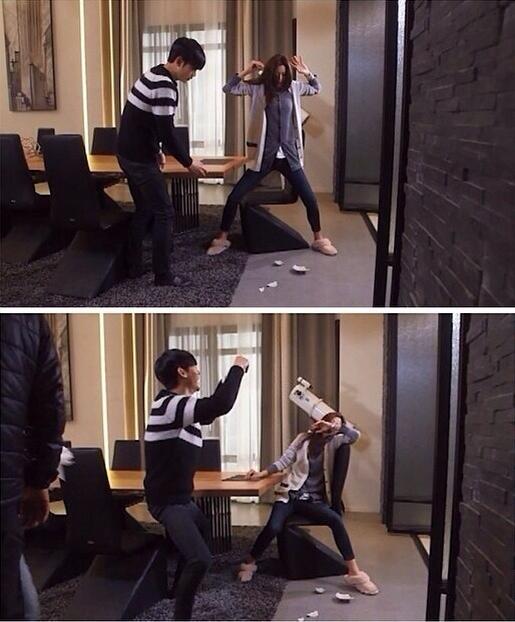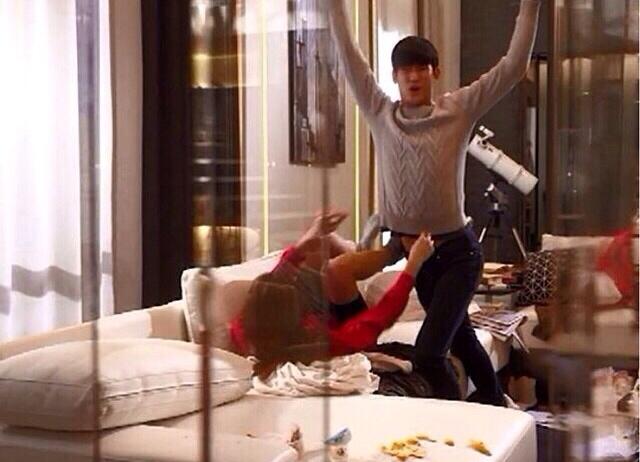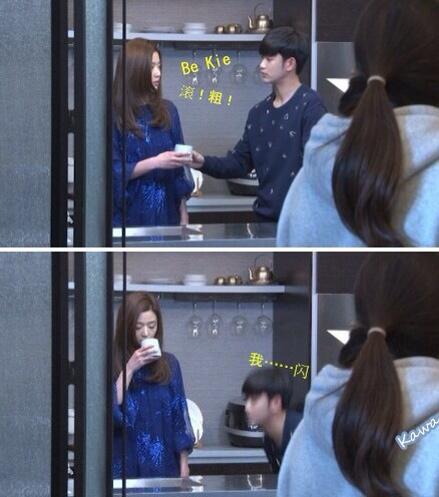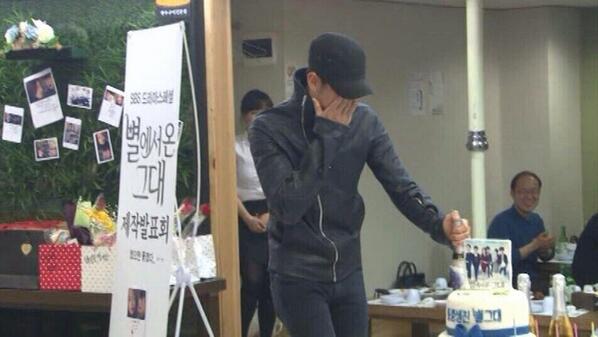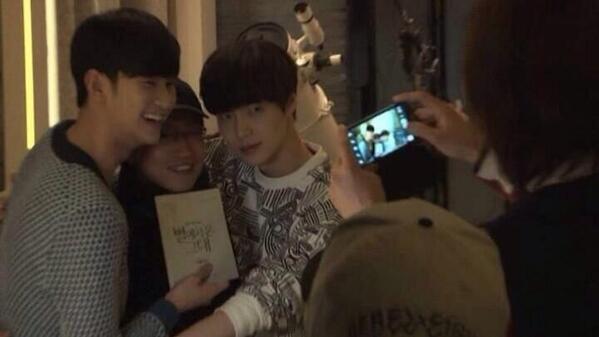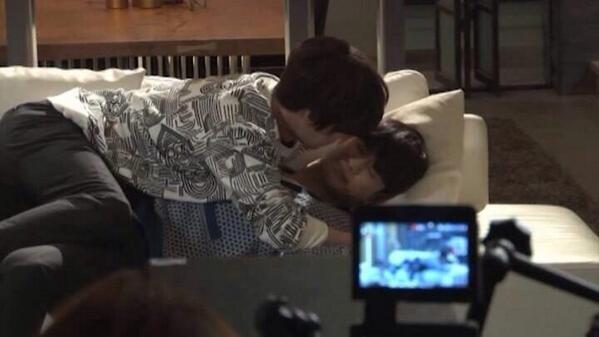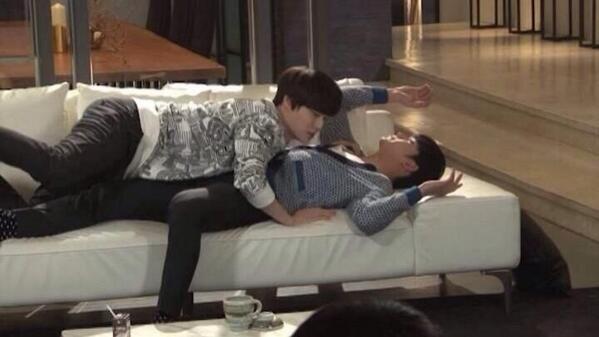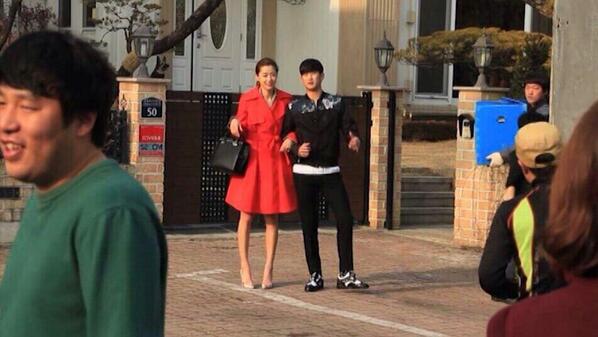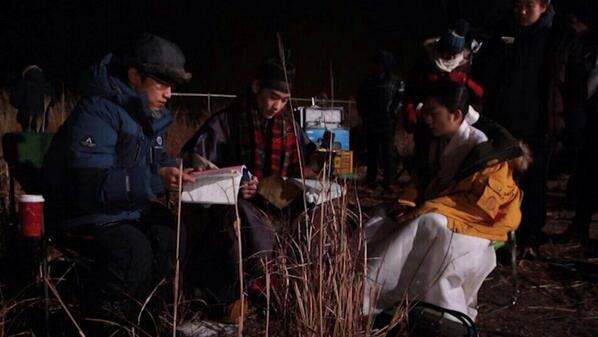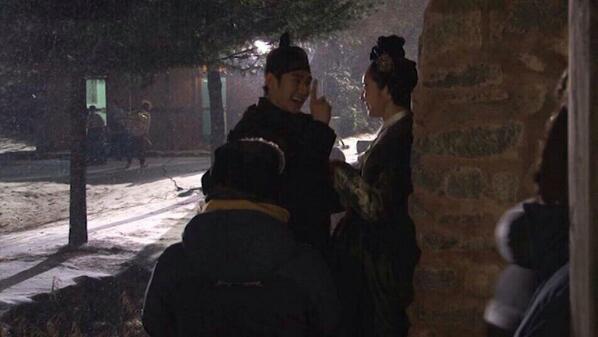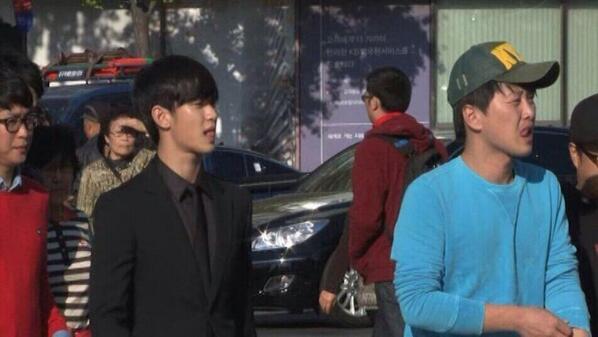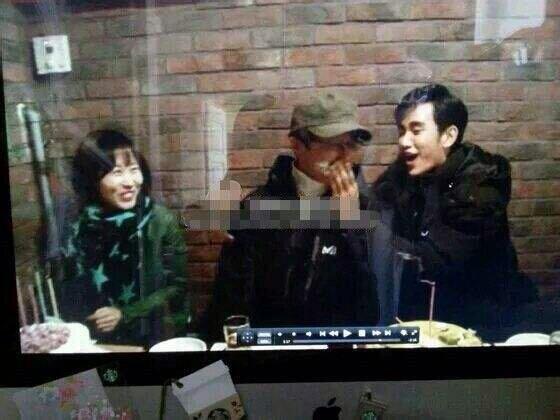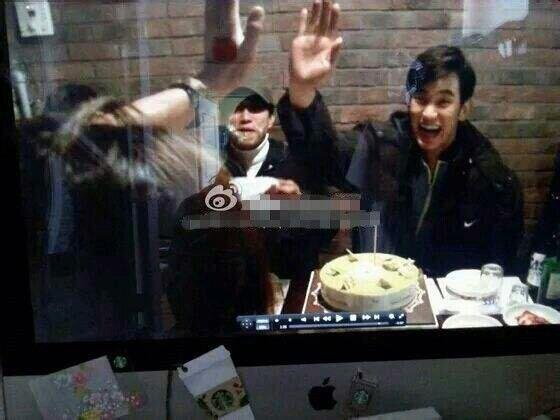 ———————————————————————– OMG just accidentally got wind of this new Director Cut DVD PREVIEW…..do you know I drool over anything new about this show? I do, I do!!!  I'm so excited I have to share….I HAVE TO SHARE HERE!!!! THERE!!! and EVERYWHERE!!!! (calm yourself, calm…let's do some chant…ahhuummmm).  Ok, I'm fine now…I'm fine.  Enjoy guys! EDIT: Sorry for anyone who didn't get to see it….the owner of this video had turn it private in less than 12 hours 😦 unfortunately…I'll continue keeping an eye out to see if I can upload a new link….sorry guys.
Here's a new link!!! hahaha….you can run but you can't hide from me DVD PREVIEW!!!:
and some fun gifs taken from the clips….it went viral, very very fast! HAHAHA!