–UPDATE 6/8/14–
Another whispering scenario between these two *sigh* why so cute guys?  Oh and I did my own little skit interpretation on what they are saying at the bottom just for fun 🙂
KSH: noona, later when I win the popularity award, I'm going to confess my love to you
JJH: (*shock face, did I just hear him right?*)
KSH: up there on the stage, I'm going to say I love you…just keep your eyes up there.
JJH: what?
KSH: (*looks at her and smile reassuringly*)
JJH: (*smile to herself, try to contain happiness*) I don't believe you… (*omg, he's going to do it! stay calm, stay calm*)
HoSun_27 made this compilation pictures MV with a really touching song…you should check it out, it's sweet 🙂
This is KSH acceptance speech and "I love you" to CSY with English Subtitled
More fan cam angles of our OTP (yes, hold it in guys don't cry…let me do the crying for you)
Part 1:
Part 2:
More added fan cams:
this is the interaction of JJH & KSH from their back…make sure you watch towards the end for some special closeness 😉
And this is an MV of sort with JJH's winning DAESANG speech subtitled in English 🙂
Translation: Nesqie
Timing: Freaksworld
Effect + Endcore: Verona
This is what delulu shipper look for:
Here's what Korea's Front Page looks like 😉 all in awe of the Goddess JJH:
Look below for some more added pictures during the venue.
Also, just added Fan Cam View of KSH & JJH while MLFAS clips are on and "My Destiny" is being sung on stage.  This is a better view of these two as the one from the show was too small.  Though it's a side view you can see quite a lot if you pay close attention.  Look out for: KSH holding back his tears (pressing of lips), fingers fidgeting, whispering something to JJH, heaving chest, looking off screen thoughtfully…you can't see JJH as much unfortunately….and when it's done, see how both KSH & JJH eyes are looking downward in their own thoughts while everyone else's eyes are on the stage 😉
Another far away fan cam with big over view of what's shown on screen during the song
UPDATE LINK TO VIEW AWARD:
I have some request to view the award.  So for you guys I dug up the link! here it is enjoy! 😉
Ok so I will guiltily admit that I was 1 hour late to watching the live show 😦 boo….I sleep with my baby so couldn't put on the alarm for 5am so I had to utilize my internal clock.  But my internal clock was 1 hour skewered, oh drat it.  But it looks like I haven't missed much 🙂
OK…so just finished and here's my rant:
Sad day for MLFAS that didn't win anything important except for best OST song My Destiny 😦 *huhuhu* Yeah I don't think they take Romantic Comedy TV show seriously, either that or it's a diplomatic move since MLFAS is already so popular, famous, and garner so much money as it is….I don't know, lol now I'm just making stuff up to control my poor sad heart.
On the flip side 🙂 KSH & JJH BOTH won awards…KSH got 3 awards: 2 for Most Popular TV & Movie and one for Best New Male Actor in Movie and JJH won for Best Style Award AND most importantly, BEST DAESANG! (even though they both lost the category Best Actor & Actress Award *cries some more*)
BUT I'm sooooo glad for this event (even though they troll us MLFAS lovers) they did bring KSH & JJH TOGETHER IN ONE SCREEN AND SITTING NEXT TO EACH OTHER AS WELL!  This is the first time since the show end that they were even on the same screen! So, so happy.  What's even more wonderful is seeing little things like them smiling at each other when one or the other win, or when JJH gave KSH her purse/belonging when she went up, or when KSH made his acceptance speech and said "I love you" (CHEON SONG YI SSI, … SARANG HAMNIDA") to CSY…HOWEVER, he uses honorifics which normally reserve for those older than him, if it was indeed for SY it would be Banmal instead, so most likely this is a code for JJH kikikiki….and when JJH won DAESANG, she said "Do Manager ah, thank you so much, really truly thank you. DON"T GO, STAY ON EARTH. Kim Soo Hyun, thank you and let's work together again!!!"  erh…here the new interpretation of what she said: "Do Min Jun-ssi, who remained on earth instead of going back to your star. Soo Hyun, thank you so much. I sincerely thank you.  Let's do it again next time,"  THAT alone is worth the watch!  I think they are both mixing up their characters & their real self, lol…using the character as a safe-route to mention one another without an outright "scandal"
Here is the FIRST highlight of the night for me 🙂 this video is when the song "MY DESTINY" is sung live on stage with big giant screen TV in the back of all the great moments of MLFAS show…and then pause…then the 15 Second Kiss and showing KSH & JJH faces! DAEBAK! lol…at the end of the clip you'll see that KSH could barely contain his tears he couldn't even smile…on the flip side you'll see JJH is smiling…put to a slow motion on that…she was looking down then look up and smile nonchalantly but her eyes are teary, especial the left eye 😉 I have eagle eyes when it come to these things kikikikiki
The SECOND highlight of the night, when JJH won DAESANG! and of course her speech mentioning both DMJ & KSH (see more pics on the bottom)
the THIRD highlight of the night is KSH speech with the ending love confession of course 😉
Here's the rest Highlight Recap from beginning to end….I might miss some things and will update later if there's more to update:
They did not escort or come together on the Red Carpet 😦 however, happy news is they are sitting NEXT to each other!
Jun Ji Hyun in a spin-around camera:
Kim Soo Hyun in a spin-around camera:
RED CARPET WALK: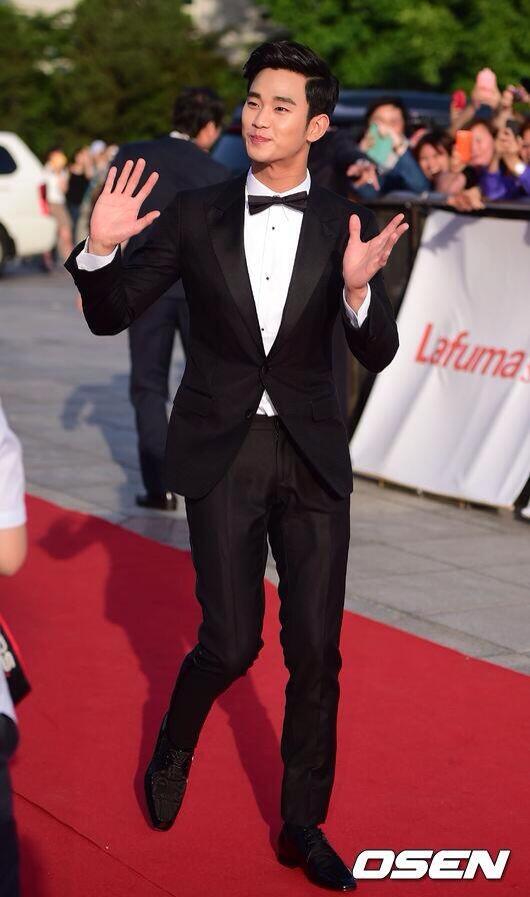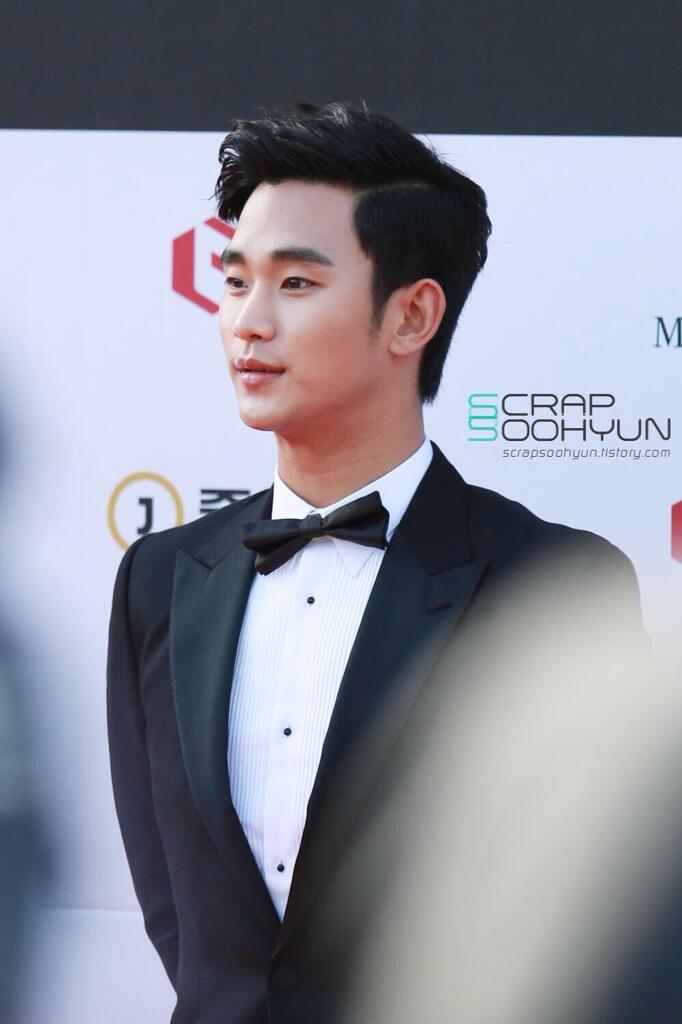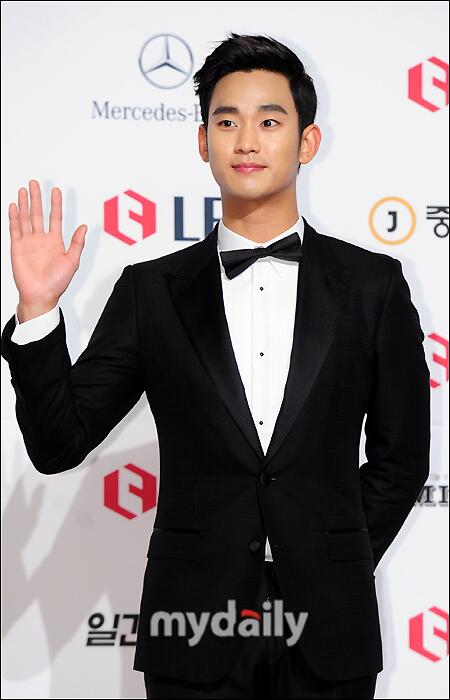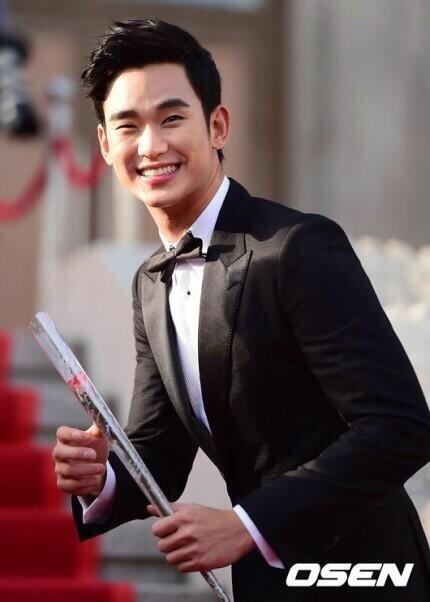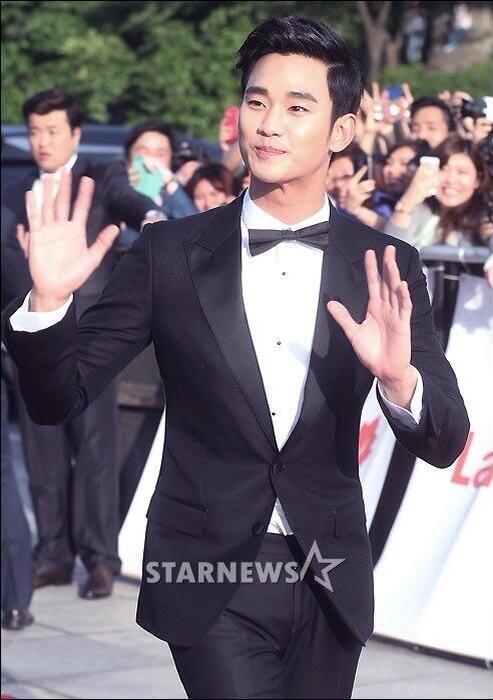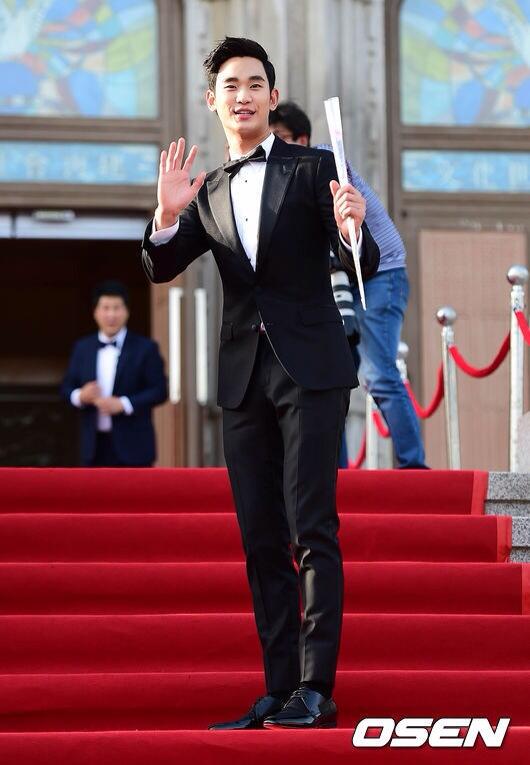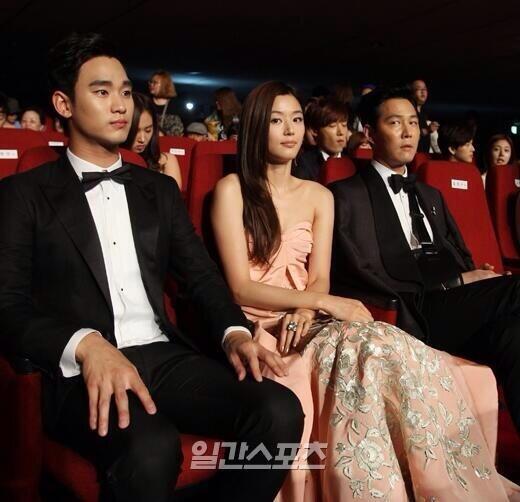 KSH winning the MOVIE NEW BEST ACTOR AWARD!!!!!!! YAH!!!!!!!!!
JJH winning the BEST STYLE AWARD!!!!!!! YAH!!!!!!!!!
KSH winning both the MOVIE & TV POPULARITY AWARD!!!!!!! YAH!!!!!!!!!
And here are the best moment MLFAS in the background in BIG SCREEN:
And of course! JJH WON for DAESANG Award!!!! YAH!!!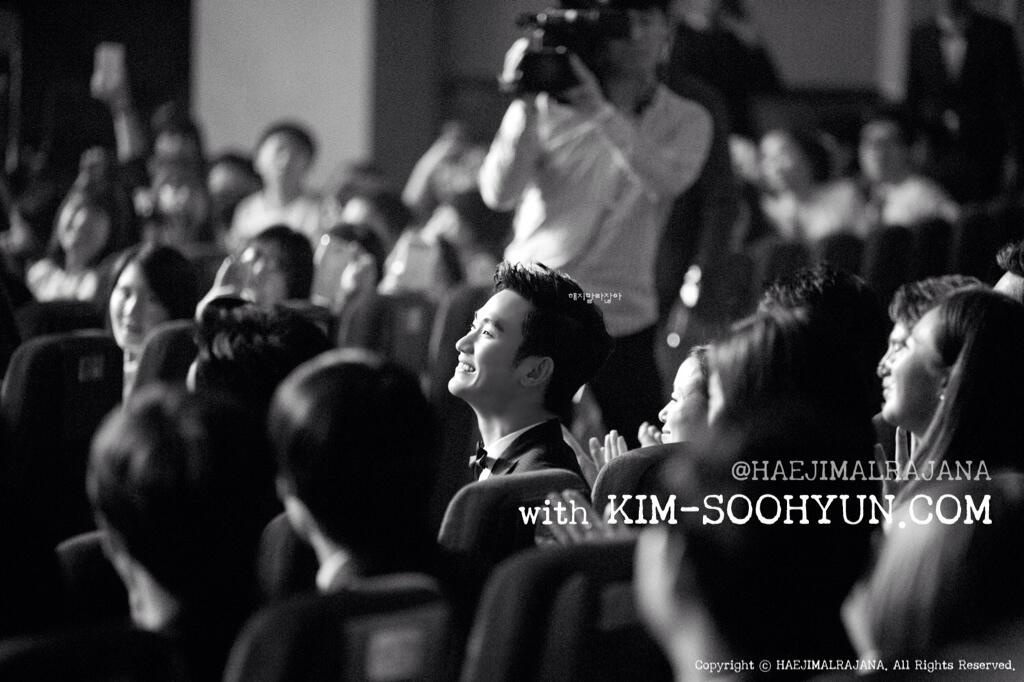 After party Photoshoot, lol, KSH is a little scared of touching our Goddess but she have no problem touching him!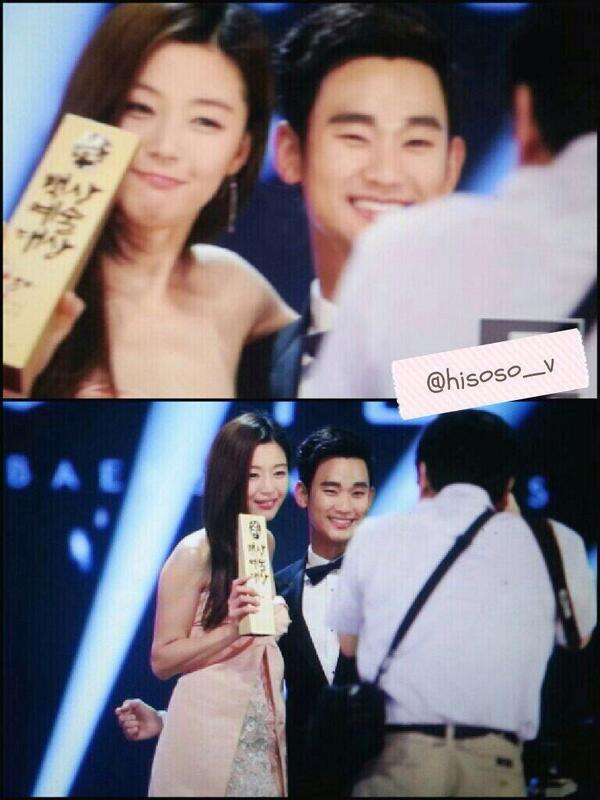 credit: all pictures, gifs, & videos as tagged